Fifth Avenue in New York City is one of the world's most glamourous city streets with its high-end boutiques and history as an enclave for New York's elite residents. Stroll along the avenue to find some of New York's most iconic landmarks including the Empire State Building, the art deco-style Rockefeller Center and the huge, glittering Apple Store.
Much of New York's fascinating past and present can be discovered along Fifth Avenue, with its alluring mix of elegant shops, historic sites, museums, hotels, restaurants, and luxurious buildings. Aside from its many shops, Fifth Avenue also leads to some of the city's best green lungs including the massive Central Park and Bryant Park. Visitors could spend a whole day wandering the avenue's 6-mile stretch, but if you're short on time there's plenty to see along its attraction-packed section in Midtown Manhattan.
Fifth Avenue in New York - one of the highlights of 13 Best Things to Do in New York and 10 Most Popular Streets in New York (Read all about New York here)
What are the highlights of Fifth Avenue?
Get ready to give your credit card a workout on Fifth Avenue with so many upscale shops to explore, and where you can, indeed, go for breakfast at Tiffany's. See the towering icons of the New York City skyline, the Empire State Building and Rockefeller Center, or book an elevator ride up to their rooftop plazas to enjoy panoramic views of the city. New York's top cultural sights including the Metropolitan Museum of Art, the National Academy and the Guggenheim are also worth a stop – a visit to the Met could easily take an entire day.
Rest on the grand marble staircase of the New York City Public Library, or take in the grandeur of St. Patrick's Cathedral, the largest Catholic cathedral in the US. You could also swing by Trump Tower, a glittering emblem of the ritzy heydays of the 1980s and, of course, home to a certain future President before his move to the White House.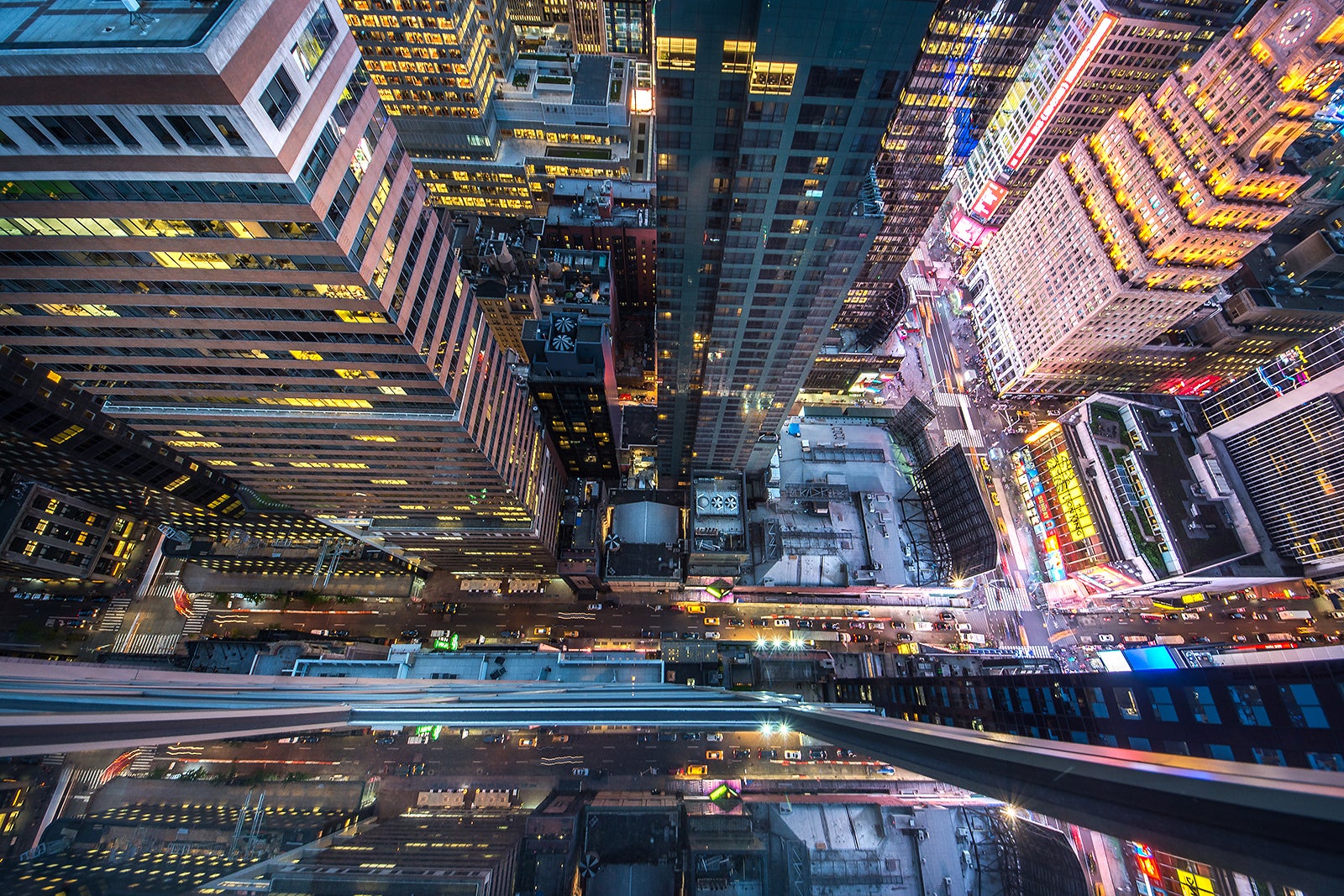 Shopping on Fifth Avenue
Just the name Fifth Avenue conjures up visions of wealth, elegance and style, and many of the world's top brands have set up shop along here to compete for your hard-earned dollars. Shop for jewellery at Cartier and Tiffany & Co or marvel at the creative window displays at Bergdorf Goodman. Find many luxury goods at Saks Fifth Avenue department store and more designer fashions in the flagship stores of such brands as Louis Vuitton, Gucci and Prada along the avenue.
The Apple Store is worth a visit if only to see its glass-cubed architectural elegance. And, fittingly for its location in the heart of The City That Never Sleeps, it's the only Apple shop in the world that's open 24 hours a day. Not all the shopping is at the high end on Fifth Avenue, with more affordable retailers like H&M, Uniqlo and Zara also found here.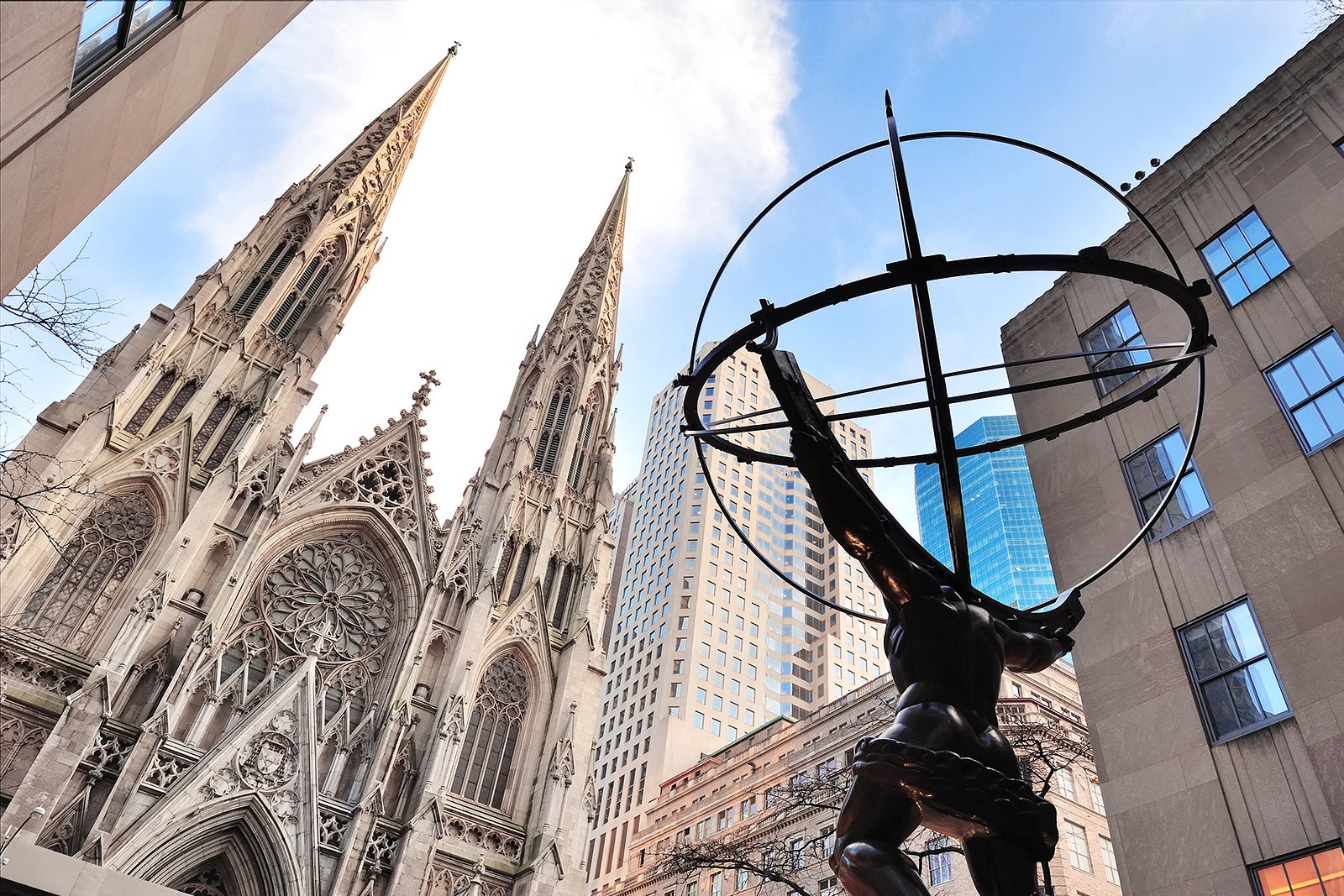 What's good to know about Fifth Avenue?
Fifth Avenue is like the fairy-tale version of New York City. Sights like the outdoor ice-skating arcade and elaborate Christmas displays at Rockefeller Plaza, the giant stone lions at the New York Public Library's entrance and the silhouette of the Empire State Building feature in many movies and stories of New York life.
Fifth Avenue runs for 10 km through Manhattan from Washington Square Park in Greenwich Village to West 143rd Street in Harlem, with the best shopping further uptown near Central Park. It marks the dividing line between east and west Manhattan, and with the city streets laid out in a numbered grid it's easy to navigate without a map. The avenue is best explored by foot, with wide sidewalks and many sights to stumble upon as you go. You could also book a guided walking tour, if you'd like a more in-depth look into Fifth Avenue's sights and gilded history.
Fifth Avenue in New York
Location: 5th Ave, Manhattan, New York City, NY, USA
Back to top