Fisherman's Wharf in San Francisco
Walk Along San Francisco's Iconic Northern Waterfront
Fisherman's Wharf extends along the northern waterfront region of San Francisco and is an iconic area with trams, museums, historical parks, shopping, and fine seafood dining. Visitors can easily spend an entire holiday exploring locations here including independent boutique shops, historic locales, tonnes of unique museums, and some of the best seafood you'll find in this part of the United States.
Fisherman's Wharf is amongst the best known and busiest attractions in the western US, and it has appeared in films like the James Bond films. Its historic Pier 45 hosts 2 museum ships that are sure to thrill history buffs, while the unique and quirky shops throughout the area are sure to fill your need to find that perfect gift. From families to couples on a romantic getaway, there's plenty to do in Fisherman's Wharf to give you thrills and memories that will last a lifetime.
Fisherman's Wharf in San Francisco - one of the highlights of 10 Best Things to Do in San Francisco and 8 Most Popular Neighbourhoods in San Francisco (Read all about San Francisco here)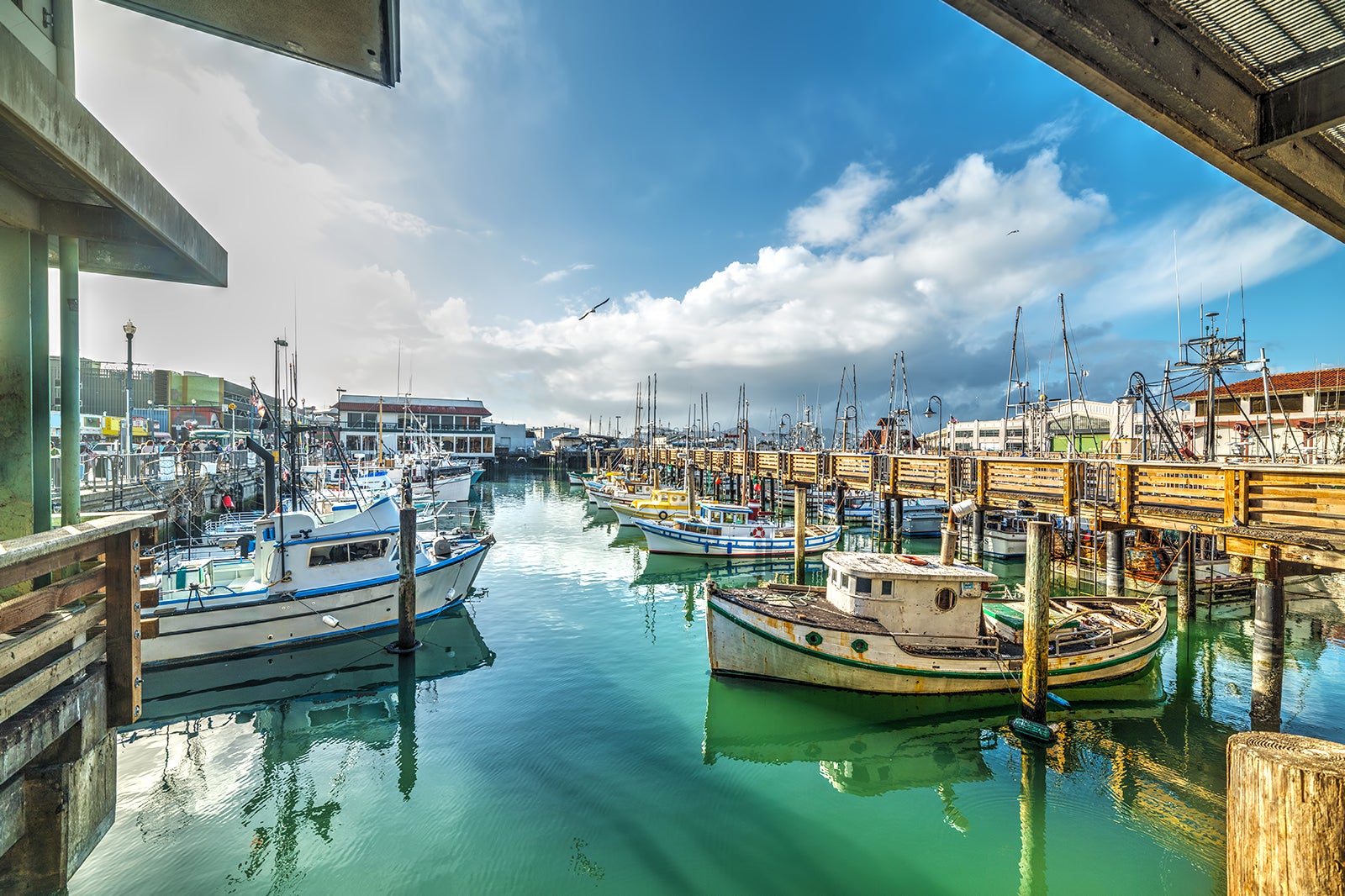 Highlights of Fisherman's Wharf
At Fisherman's Wharf, you can get your fill of live animal exhibits, quality seafood of every variety, souvenirs, outdoor adventure, shopping, entertainment, and history. History buffs who visit here head straight for the iconic museum ships, the USS Pampanito and the SS Jeremiah O'Brien, both National Historic Landmarks dating to World War II. After this, head to museums like Musée Mécanique, the San Francisco Dungeon, Madame Tussauds, and Ripley's Believe It or Not!
For shopping, dining, and entertainment, you'll want to check out Pier 39, which offers shops, street entertainment, and the Aquarium of the Bay where you can see sharks swim all around you as you walk through a long underwater tunnel. Sea lions are also on display here in their natural oceanic habitat. You and the kids can ride a historic carousel, enjoy 3D virtual rides, and shop for that perfect souvenir.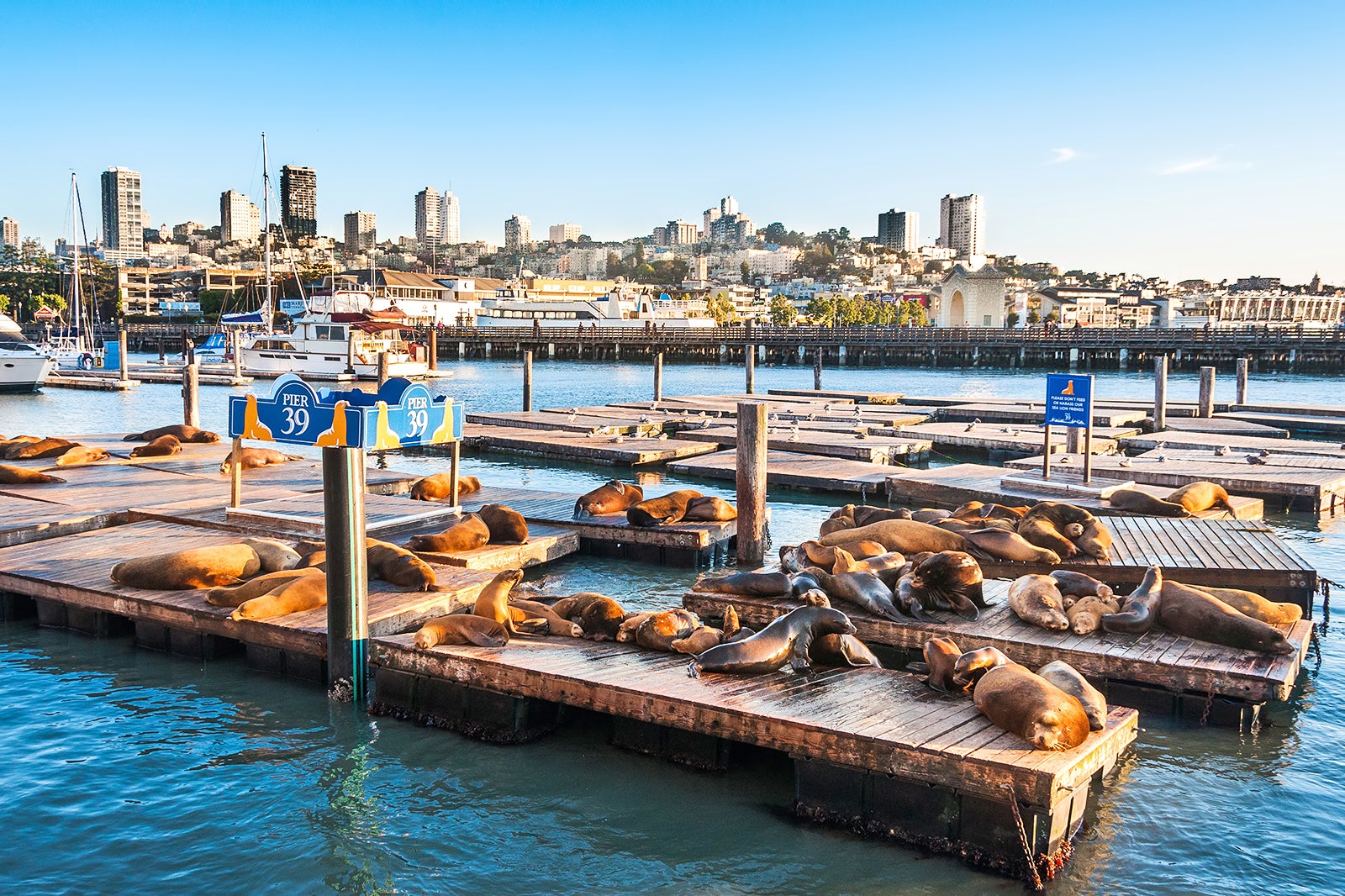 History of Fisherman's Wharf
Fisherman's Wharf dates to the 1800s. At the time, it was a classic fishing pier where Italian immigrant fishermen came to service the gold rush population boom. Most settled on the North Beach area, which became the base of operations for the city's fishing boat fleet. By the 1970s, the area had been redeveloped as a visitor attraction to revitalise the economy of the area. Even today, however, the area is home to many fishing fleets.
By 2010, Fisherman's Wharf was in need of major redevelopment, and a $15 million revitalisation plan was put into place. Today it's amongst the best-known and busiest attractions for visitors all along the West Coast thanks to its major attractions like Pier 39 and its wealth of shopping and dining establishments—especially its range of fresh seafood restaurants ranging from sit-down, upscale establishments to casual fried-food eateries.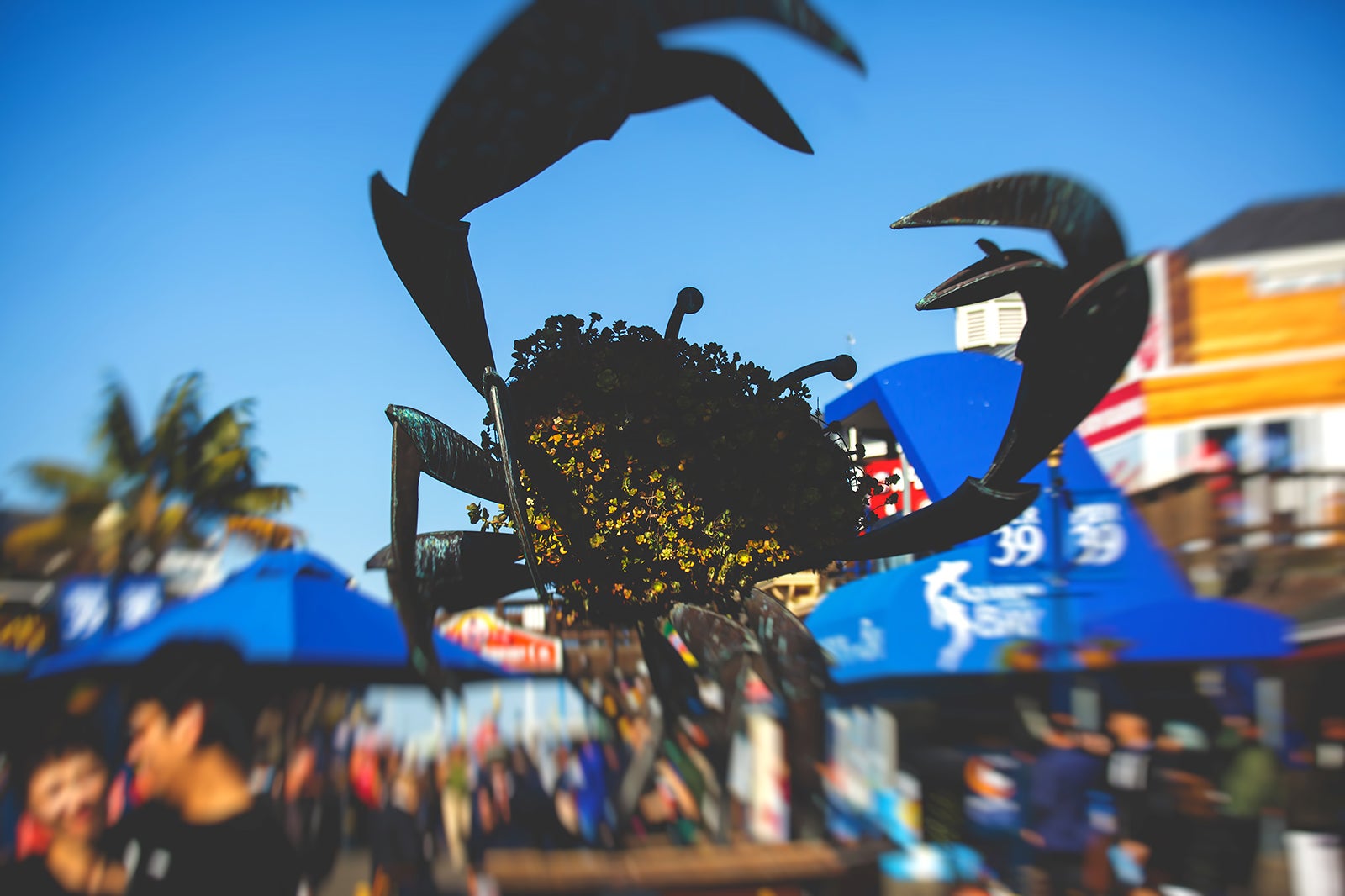 Good to know about Fisherman's Wharf
San Francisco offers many ways to get around Fisherman's Wharf. You can get to the wharf by tram, cable car, ferry, driving, and buses on chartered tours of the city. Once you're here, there's only one way to explore the wharf if you want to see everything there is to see, and that's on foot, so wear your best, most comfortable walking shoes. For those who drive to the wharf, over 6,000 off-street parking spaces and garages are available, but they are paid parking.
It's a good idea to do some research on San Francisco or Fisherman's Wharf websites before visiting. Sometimes you can find package deals that give you access to multiple attractions for one price. Pavements throughout the area are wheelchair accessible, as are the vast majority of businesses and restaurants. It's generally OK to have dogs on leashes.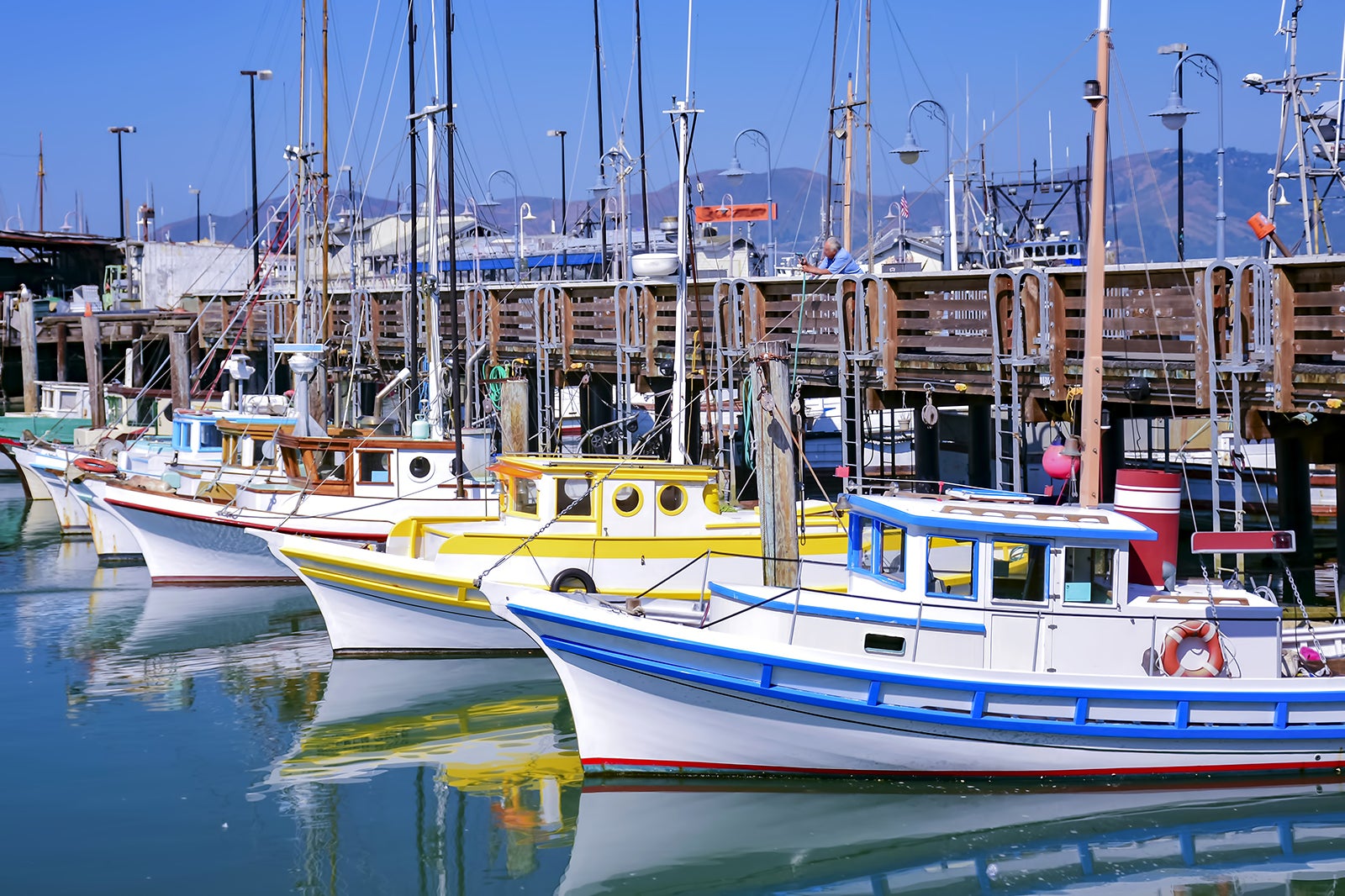 Fisherman's Wharf in San Francisco
Back to top