Annecy Travel Essentials
Useful Information to Help You Start Your Trip to Annecy
Our Annecy Travel Essentials lays out the essential information you need to help you plan your trip to one of the most popular destinations in the Rhone-Alpes area of southeast France. No matter how frequently you travel, some questions will always need answers: What's the weather like? How can I get from Geneva Airport to my hotel? What currency and type of plug do I need?
We have all these answers plus other basic info about the best time to go, getting there, getting around, and a few useful travel tips. You'll also learn about the most popular landmarks in Annecy such as the Musée-Château d'Annecy, Pont des Amours, and the Basilica of the Visitation. It's all compiled in this Annecy Travel Essentials. After going through this short and easy-to-read guide, you'll be a little more prepared to start your trip to Annecy.
1
When is the best time to travel to Annecy?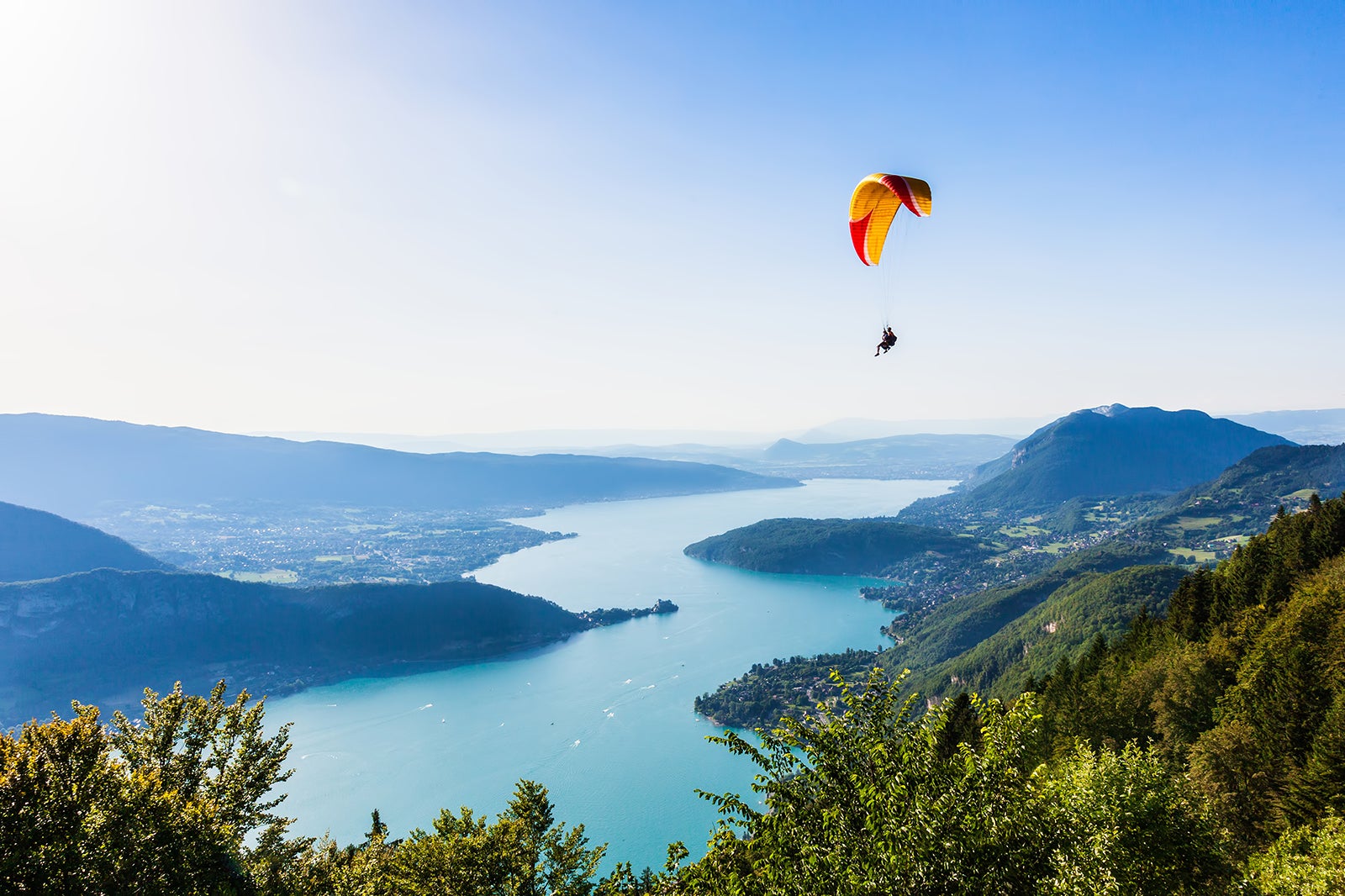 Annecy has a moderate continental climate typical of eastern and central France, with warm summers and cold winters. Average temperatures range between 2°C in winter to 20.2°C in summer.
September is the wettest month in Annecy, though the chance of rain varies throughout the year. Expect an average of 10 rainy days per month and a few snowfalls in the winter months between December and March.
June–September is the warmest time of the year in Annecy and July is the warmest month.
The usual peak season is June–August, when you can expect higher hotel rates and more crowds. If you plan to visit Annecy around this time of the year, it's best to book far ahead.
The best time to visit Annecy is from late June to early September for pleasant weather and summertime activities. To avoid the summer crowds, visit earlier around mid-May and June.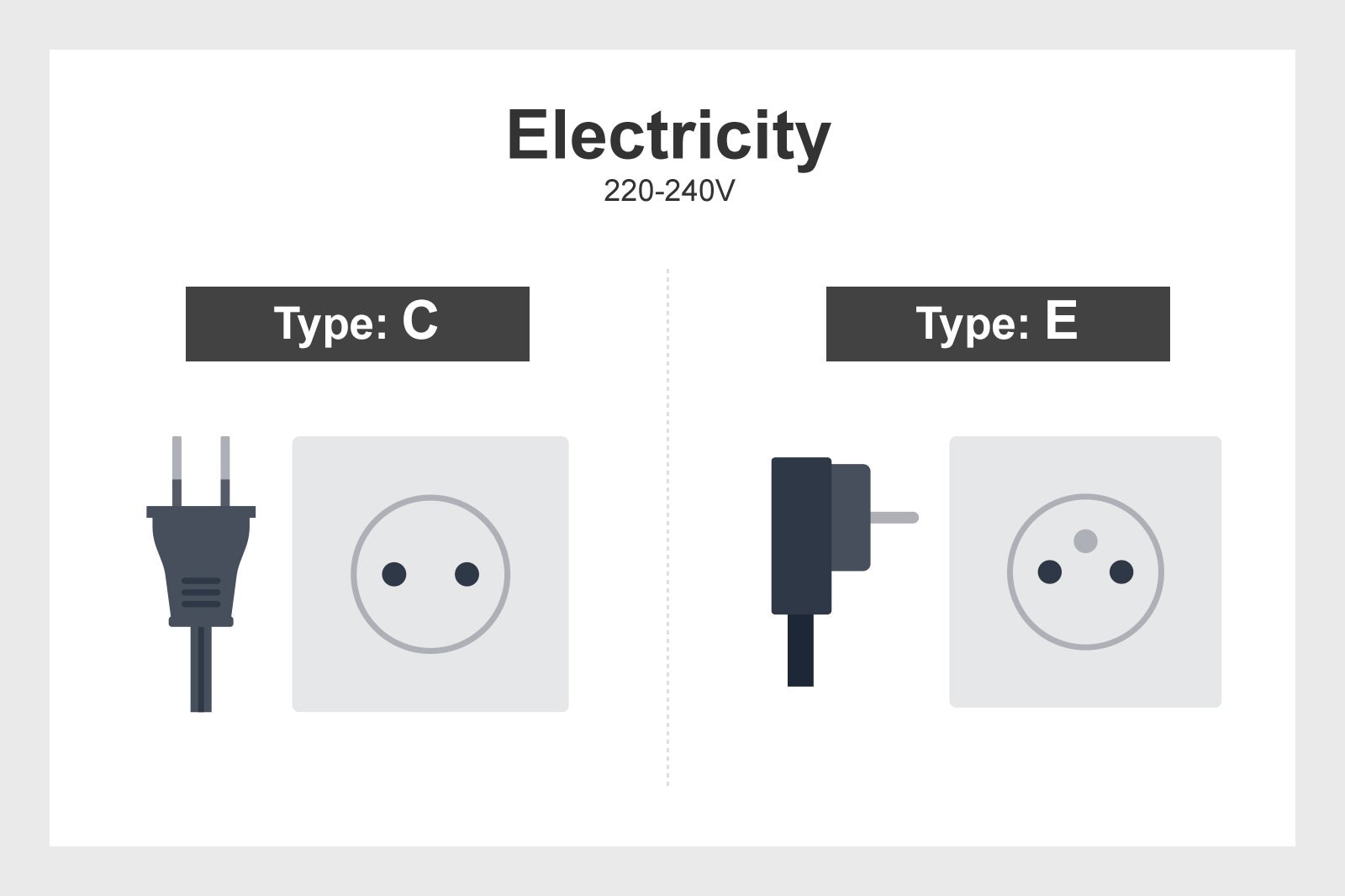 Plug type: C and E
Electricity: 220-240 V
Currency: Euro (€)
International dialling code: +33 4
Emergency telephone number: 112
3
How to get to my hotel in Annecy?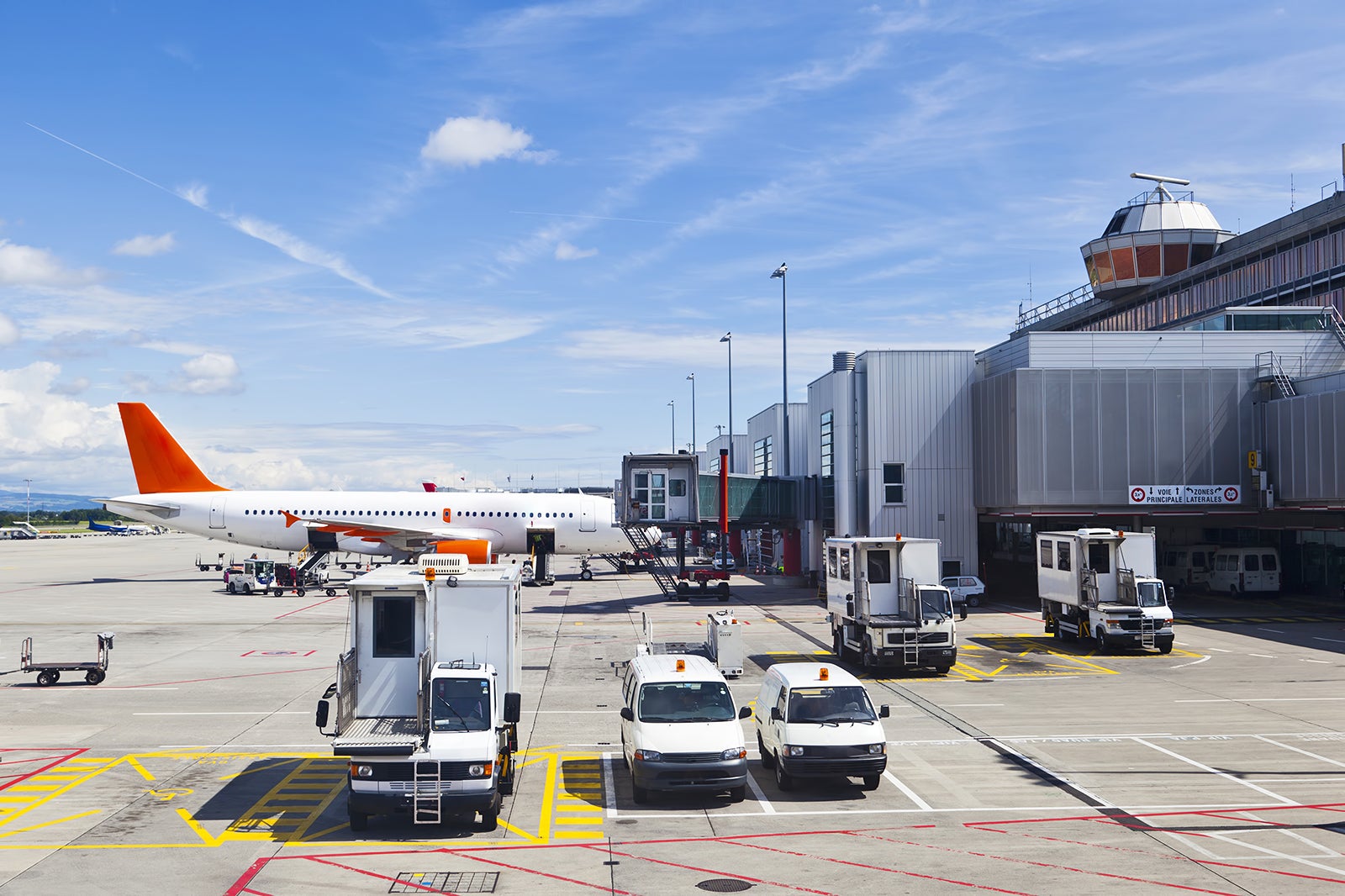 Annecy's own airport, the Annecy–Haute-Savoie–Mont Blanc Airport (NCY), known locally as Aéroport d'Annecy–Meythet, only serves private charter flights. Most visitors fly into Geneva Airport and then head to Annecy, about a 45-minute transfer south. By train, you can take the TER service from Geneva's Gare de Genève station at Place de Cornavin.
You can also get to Annecy by bus from Geneva's intercity bus station next to the train station. By car, reaching Annecy from within France is a pleasant drive via the A40 and A41 motorways, which run next to Annecy. Annecy is a popular day trip from Geneva. You'll need to have your passport with you since you'll be crossing international borders.
Geneva International Airport (GVA)
Also known locally as Cointrin Airport, Geneva International Airport is 44 km south of Annecy, or a 45-minute drive via the A41. The airport's 2 passenger terminals are served by 1 runway and each terminal offers dining and shopping options as well as free Wi-Fi. The options for getting to Annecy from Geneva Airport are as follows:
by train, from the Geneva Airport railway station. You can hop on the Inter-Region IR90 train to the Gare de Genève train station. From there, you continue towards Annemasse aboard the SL4 train, then the TER train to Annecy. The whole trip takes about 2 hours.
by taxi. Ranks and pickup areas for ridesharing services like Uber are outside the Arrivals Hall. They aren't the most cost-effective way to get to Annecy from Geneva, though.
by renting a car. Rental agencies are found within the terminal. Book ahead and check if they allow you to drive cross-border to France at no extra cost. Drive along the A41 alpine autoroute towards Annecy – the trip takes 40–45 minutes.
Gare d'Annecy Station
The Gare d'Annecy railway station connects Annecy with other French cities like Paris, Lyon, and Grenoble, as well as Geneva and several other cities in neighbouring European countries. You can get to Annecy by train from London in a day – take the Eurostar from the London St Pancras International train station via Paris Gare de Lyon station. TER Rhône-Alpes trains run by SNCF leave daily for Annecy from the Lyon Part Dieu station. The ride takes under 4 hours.
Arriving at the Gare d'Annecy station, you're already in the centre of town, with Annecy Old Town and Lake Annecy within a 10-minute drive southeast.
4
How to get around Annecy?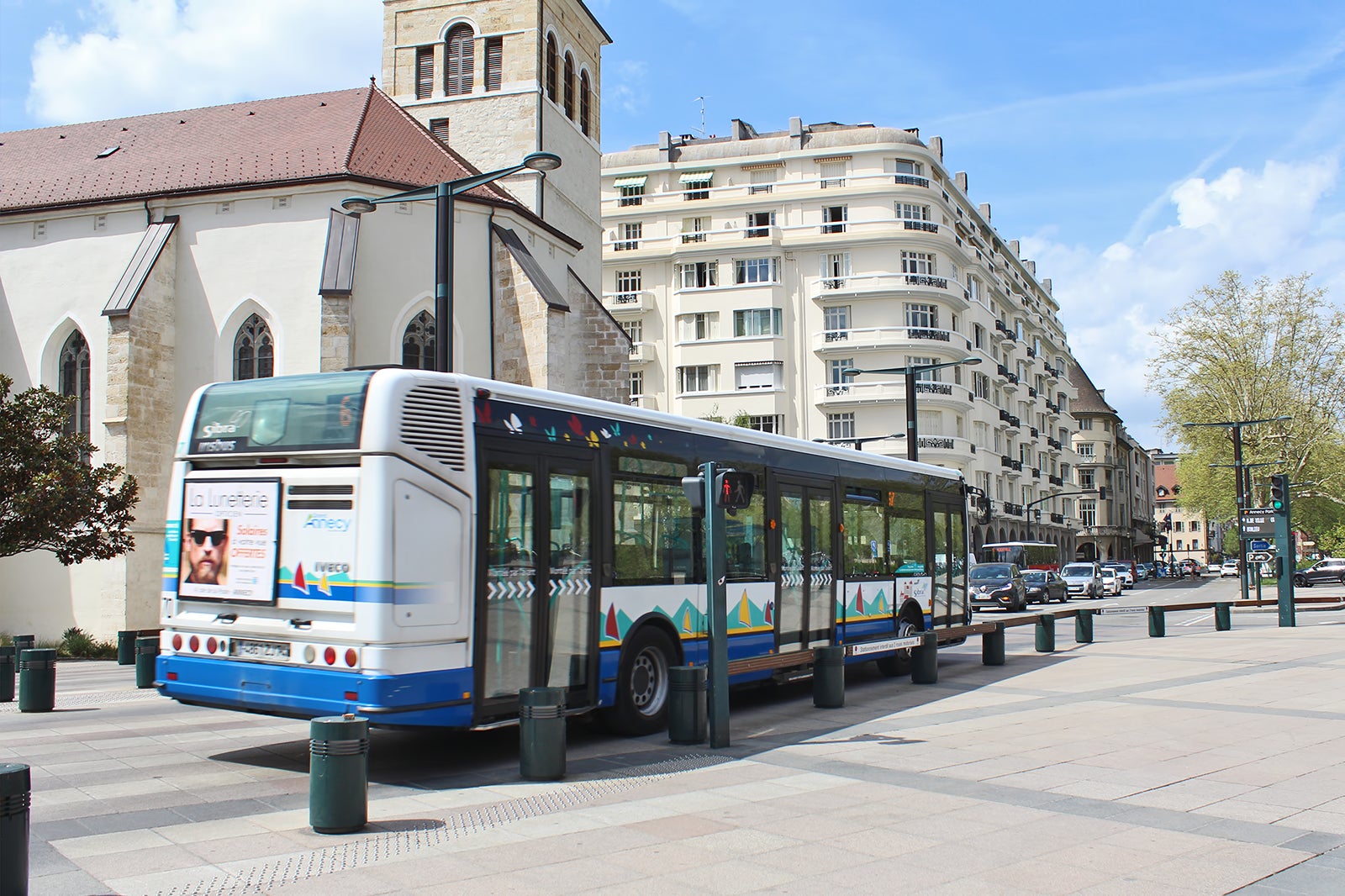 Travel tips
Annecy deserves its nickname as "The Venice of the Alps" (La Venise des Alpes) thanks to its beautiful canals and lakeside setting. It's a pleasure to walk through the compact but feature-rich Old Town, and most of Annecy itself is navigable on foot. Among the landmarks to see are the Palais de l'Isle in the middle of the Thiou Canal, Annecy Castle (Château d'Annecy), and the Museum of Animated Film, together with majestic basilicas and cathedrals.
You can walk around some stretches of Lake Annecy before sparing some time for a boat trip across it. Other ways of getting around and taking in the charming sights of the town are public buses and bikes.
Taking a taxi in Annecy
Taxi companies in Annecy include Taxi Annecy (+33 (0)4 50 45 05 67), Taxi Grand Annecy (+33 (0)7 55 63 00 62), Bardet Taxi Annecy (+33 (0)6 75 13 79 28), and Taxi74 (+33 (0)6 64 12 58 66). You can call ahead to arrange for a pick-up, though you can usually hail one on the street.
Tipping for taxis in France isn't necessary, but if you're happy with your driver's service, you can give an extra 5% or 10% of the fare. In France, all taxis are obliged to accept payment by Visa or MasterCard. BlaBlaCar and Uber are the 2 main ride-sharing apps used – their rates, outside surcharges, tend to be slightly cheaper than standard taxicabs.
Travelling by public transport in Annecy
SIBRA is the Public Transport operator of Annecy in Haute-Savoie, which runs the local transport system in the form of an efficient bus service. You can buy tickets from the Espace SIBRA main office on 21 Rue de la Gare as well as from kiosks throughout the town. Travel cards are also available.
The buses regularly go around Lake Annecy. Find schedules and timetables on the SIBRA website or by downloading the SIBRA–Transport Annecy app onto your smartphone.
Renting a car in Annecy
Renting and driving a car is not the best idea for getting around Annecy since the town itself is compact and there are reliable and affordable public transport options available. Even so, if you wish to, the car rental companies available in Annecy include Hertz (+33 (0)4 50 51 19 89), Europcar (+33 (0)4 50 51 40 05), Avis (+33 (0)4 56 41 80 02), and National (+33 (0)4 50 09 52 86).
Cycling around Annecy with Vélonecy
Hiring a bicycle is a cool way of getting around Annecy Old Town and Lake Annecy. Public transport operator SIBRA also runs a bike rental service called Vélonecy with over 200 classic pedal, electric, and folding bikes available from the train station. Daily, weekly or monthly rents are available. Remember to grab a cycling map.
photo by Chabe01 (CC BY-SA 4.0) modified
5
What are the main annual events in Annecy?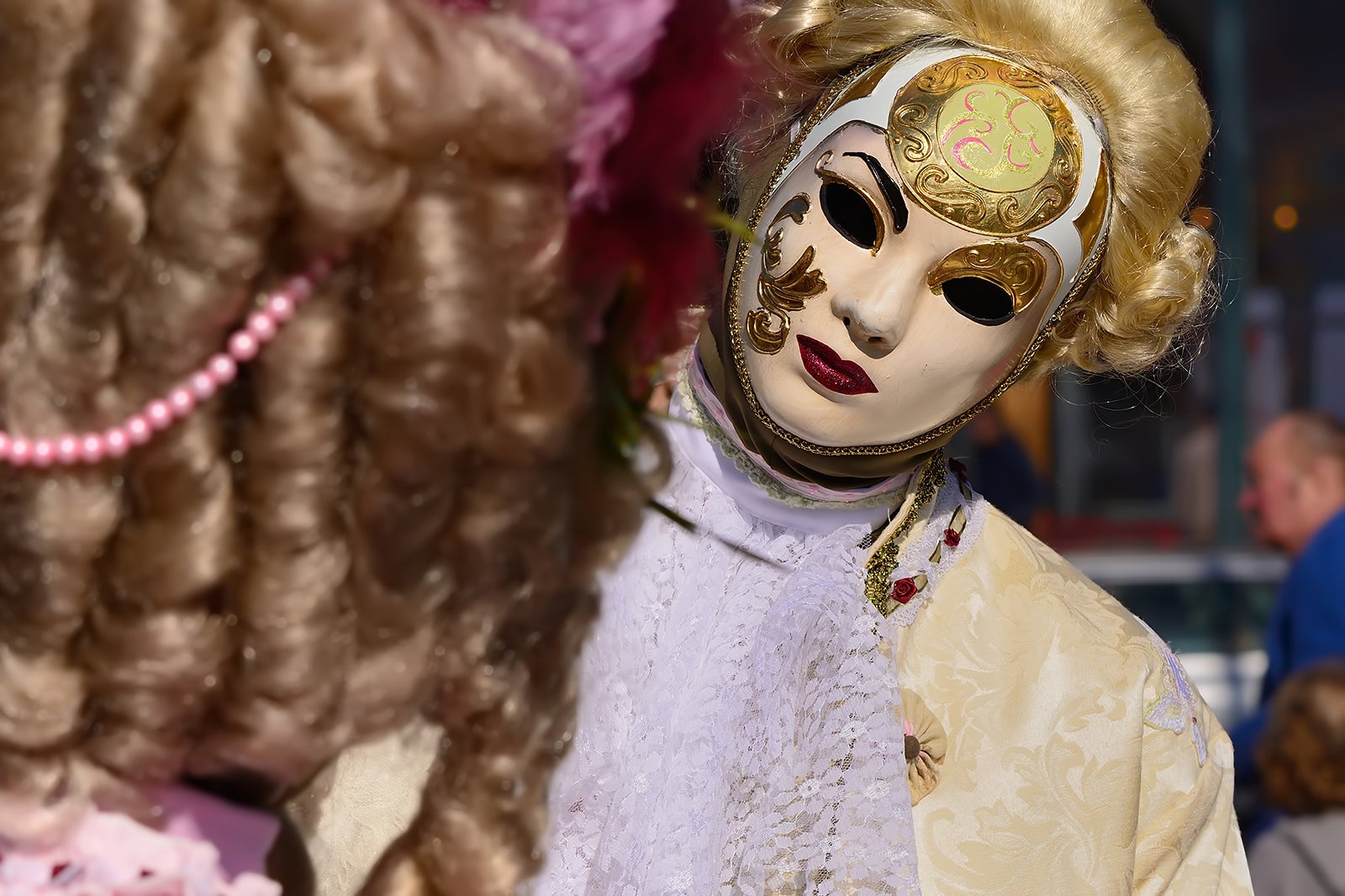 Annecy Venetian Carnival
April
A carnival that embodies Annecy's nickname, "the Venice of the Alps". Expect conferences, exhibitions, concerts, and people parading in baroque costumes and Venetian masks.
Where: throughout Annecy
Fête du Lac d'Annecy
August
Lake Annecy's major annual festival features music, entertainment, and a spectacular fireworks display that's billed as among Europe's biggest pyrotechnic shows.
Where: Lake Annecy
Retour des Alpages
October
A festive celebration in Annecy that dates back to the Middle Ages, featuring local food, folk music, and the procession of wreathed cows by locals in medieval costume through the Old Town (Vieille Ville).
Where: Annecy Old Town
6
What are the main landmarks in Annecy?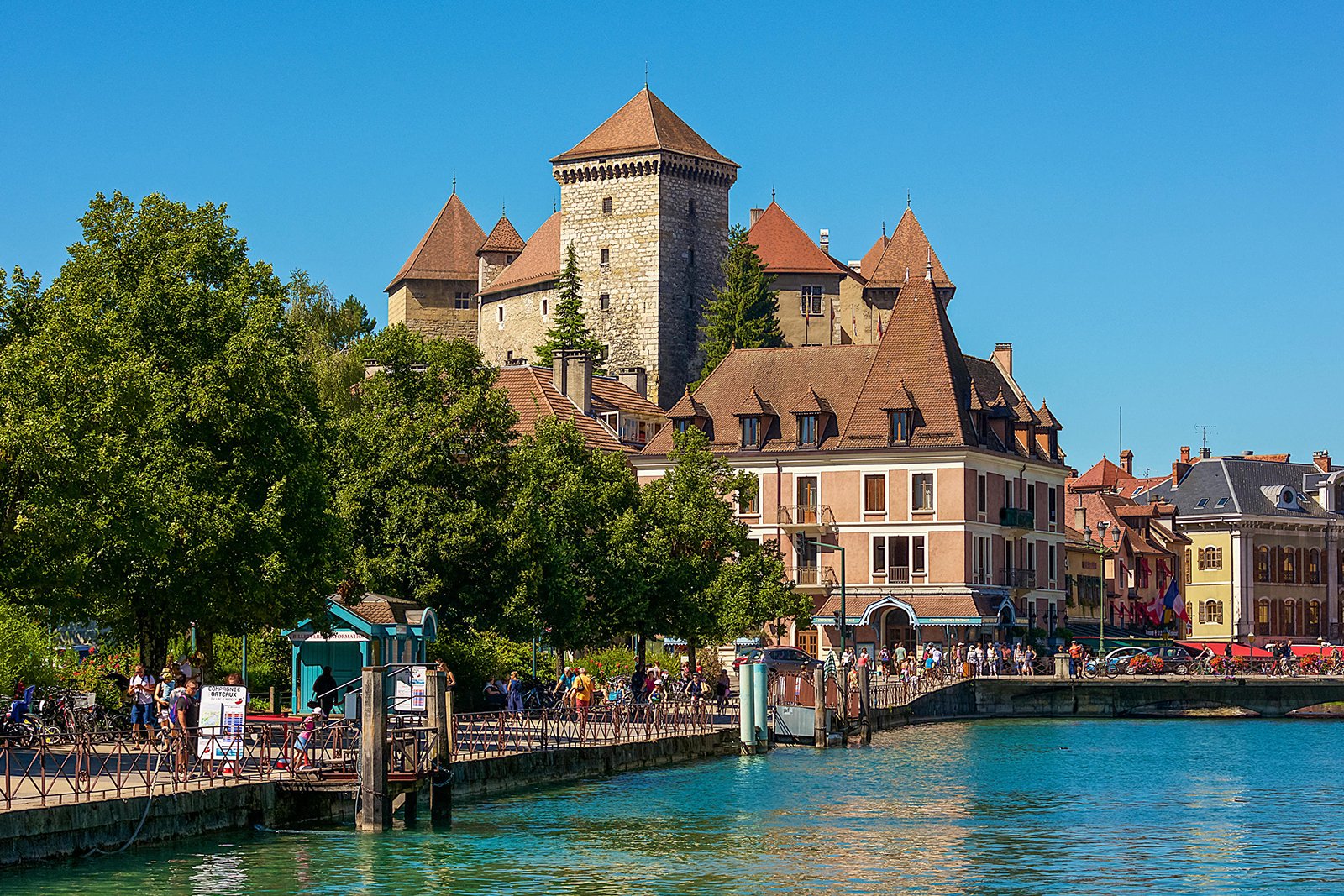 Musée-Château d'Annecy
A former castle and residence of the Counts of Geneva in the 13th and 14th centuries. It's now a museum and a national historic monument in Annecy that dominates the alpine town's skyline.
Pont des Amours
Annecy's scenic landmark footbridge and romantic site whose name translates as 'The Bridge of Love'. It has drawn couples to its tranquil vibe with views of Lake Annecy since the mid-19th century.
Basilica of the Visitation
An early 20th-century Catholic basilica in Annecy built between 1922 and 1930. It features a bell tower from where you can take in sweeping views of the city, Lake Annecy, and the French Alps.
Le Palais de I'Île
A picturesque medieval castle and prison set on a rocky island in the middle of the Thiou Canal. The historic monument dates back to the 14th century and is now an art and history museum.
Back to top