Bordesley in Birmingham
A Historic Part of Birmingham with Plenty of Heritage
Bordesley is a historic district of the UK's second city, found just south-east of Birmingham city centre. Known as the setting of wildly popular TV series Peaky Blinders, Bordesley offers a unique opportunity for visitors to delve into Birmingham's atmospheric past.
Straddling the trendy Digbeth area and the city's south-eastern suburbs, Bordesley is a diverse and vibrant area of Birmingham. A visit to this quarter of the city gives visitors the chance to enjoy centuries-old canal bridges, ambient passageways and buzzing bars and nightlife.
Bordesley sits at the centre of Birmingham's sports scene and is home to St. Andrews, where Birmingham City FC play their home games. A visit to the area on match day is one packed with colour, excitement and a special insight into what makes Brummies tick.
Without question, Bordesley is one of Birmingham's most authentic neighbourhoods. A place where the modern and traditional combine to provide a special look at contemporary city life.
Bordesley in Birmingham - one of the highlights of 10 Most Popular Neighbourhoods in Birmingham (Read all about Birmingham here)
What are the highlights of Bordesley?
Situated between the bustling city centre and the outskirts of town, Bordesley offers everything from buzzing bars to quiet areas of historical interest.
Without a doubt, one of the true highlights of a visit to Bordesley is to take a stroll along the canal. Leading from the city centre all the way to the surrounding countryside, this historic waterway passes through Bordesley Junction and provides a unique opportunity to breathe in the area's industrial heritage. Passing over the heritage bridge and beside abandoned factories, this is a real treat for those with a penchant for the past.
Other highlights of a trip to Bordesley include popular nightclub and live music venue The Mill. Famed for providing a platform for up-and-coming artists to perform, this cult spot has a rooftop bar that offers excellent views across Bordesley and beyond.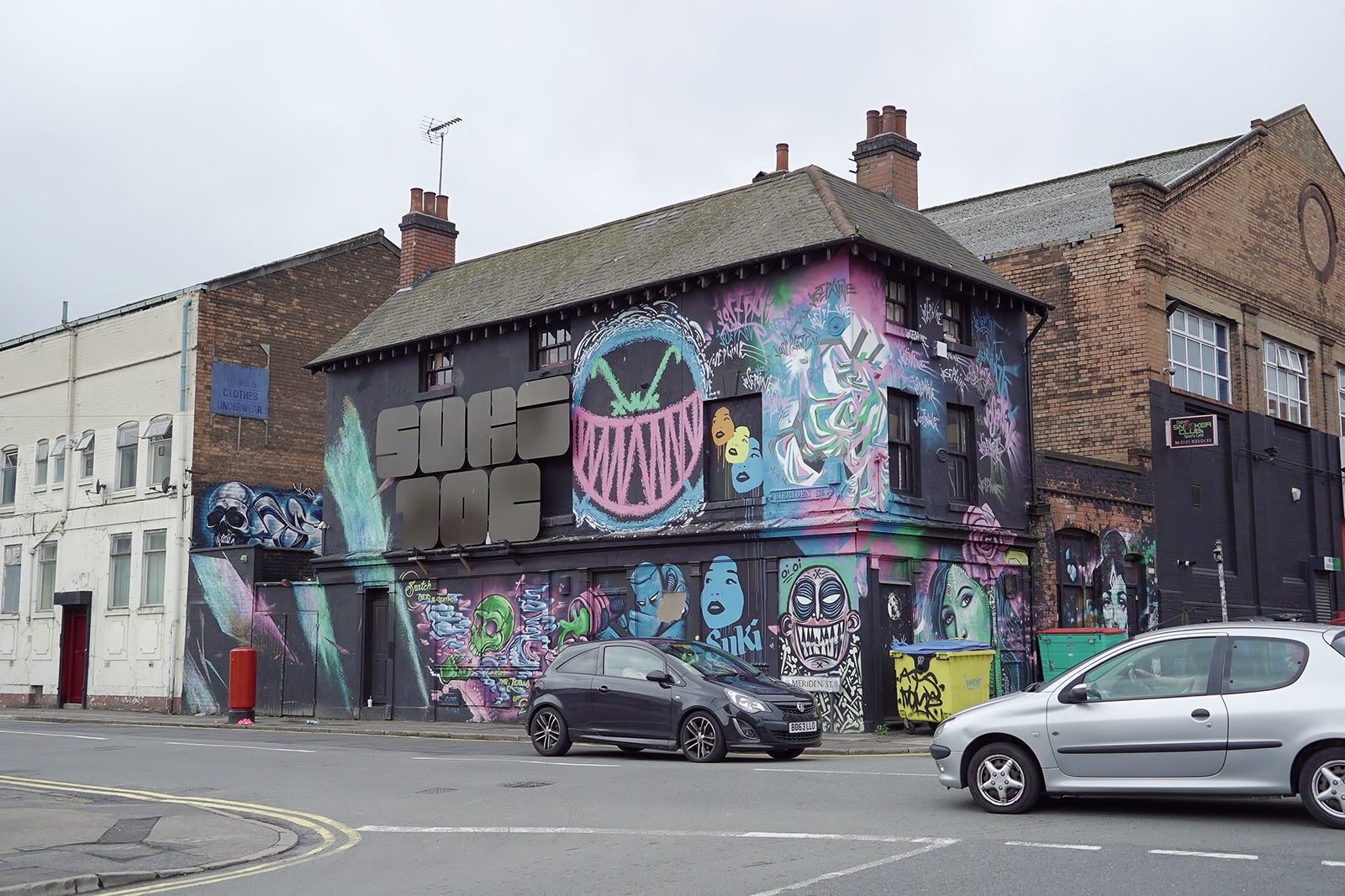 Eating and drinking in Bordesley
As the area continues to enjoy a cultural renaissance, Bordesley's food scene has boomed. From hipster-friendly craft breweries to down to earth pub grub, the area is fast becoming a hub for gastronomy in Brum.
One of Bordesley's most beloved foodie havens, The Old Crown is a legendary pub and inn dating back to the 14th century. Today, much of the original building remains and the spot is adored by locals seeking a proper pint and a good, honest meal. Highlights include the gourmet burger, Sunday roast and their all-day breakfast. Far from your average watering hole, The Old Crown is popular for its ambient, trendy garden area.
Bordesley is home to some excellent dining and drinking options that showcase the area's diversity. At MyLahore Cafe, Indian classics are served alongside decadent milkshakes and desserts to make for a winning combination. From tasty grilled kebabs to sandwiches and of course delicious curry, MyLahore Cafe is something of a Bordesley institution when it comes to dining out.
What's good to know about Bordesley?
Served by Bordesley rail station, the area is just one stop from the Birmingham Moor Street station. Heading to Bordesley via the canal that runs from the city centre is another great way to get to the area, taking in centuries of history and no little ambiance along the way.
As home to St Andrews football stadium, Bordesley is holy ground for fans of Birmingham City FC. Though few would argue against them being the city's most popular club, the Blues have been outdone by local rivals Aston Villa and West Bromwich Albion in recent years. A visit to their home stadium either on match day for a game or to pop in at the informative club museum is a journey to the heart of the city's sporting culture.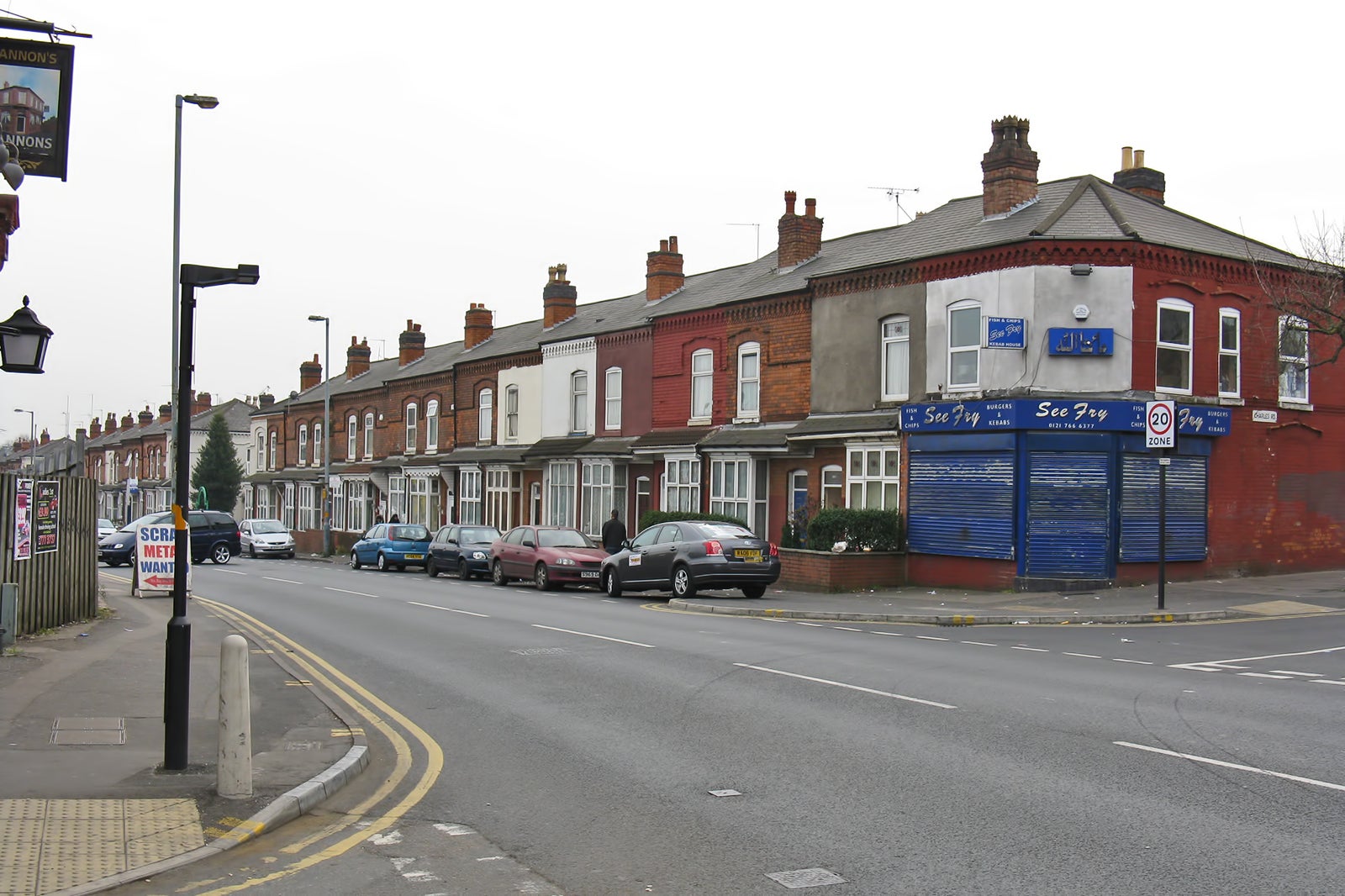 Bordesley in Birmingham
Back to top