Moseley Bog is a nature reserve and forested area consisting of both wet and dry woodland with patches of vegetation situated on an old millpond with dry walking paths. It's home to a wide range of animals, plants and insects, though the gnarled old trees and bluebell displays tend to stand out more than anything else.
Anyone looking to enjoy the natural beauty of this place will find a satisfying trip through the bog. Most people spend about an hour or 2 here, but if you're looking to spot as many species of wildlife as possible, your trip could last much longer.
Moseley Bog in Birmingham - one of the highlights of 10 Best Road Trips near Birmingham and 10 Instagrammable Places in Birmingham (Read all about Birmingham here)
Moseley Bog highlights
The most notable aspect of this nature preserve is that it was the childhood playground of renowned writer J.R.R. Tolkien. Given the appearance of the old gnarled trees in the area, it's likely that they heavily influenced his depiction of the old forest in 'The Lord of the Rings'.
You'll find some archaeological sites within the bog as well. 2 burnt mounds are located within the preserve that date back to the Bronze Age and are officially designated as Scheduled Ancient Monuments. The old mill dam is a much more obvious historic site you may want to visit as well.
Good to know when visiting Moseley Bog
While the park itself is open all the time, the car park is not, so keep that in mind when planning your visit. You'll find the car park right at the Yardley Wood Road entrance, with some additional parking at Windermere Road. Just remember that parking on the edge of Yardley Wood Road outside of the car park is not allowed.
You won't find much challenge trekking along the walking paths in the area. Many are even well-maintained enough to allow for buggies and wheelchairs. The car park has spaces for the disabled as well. Additionally, you can bring your dogs along provided that they're on a lead.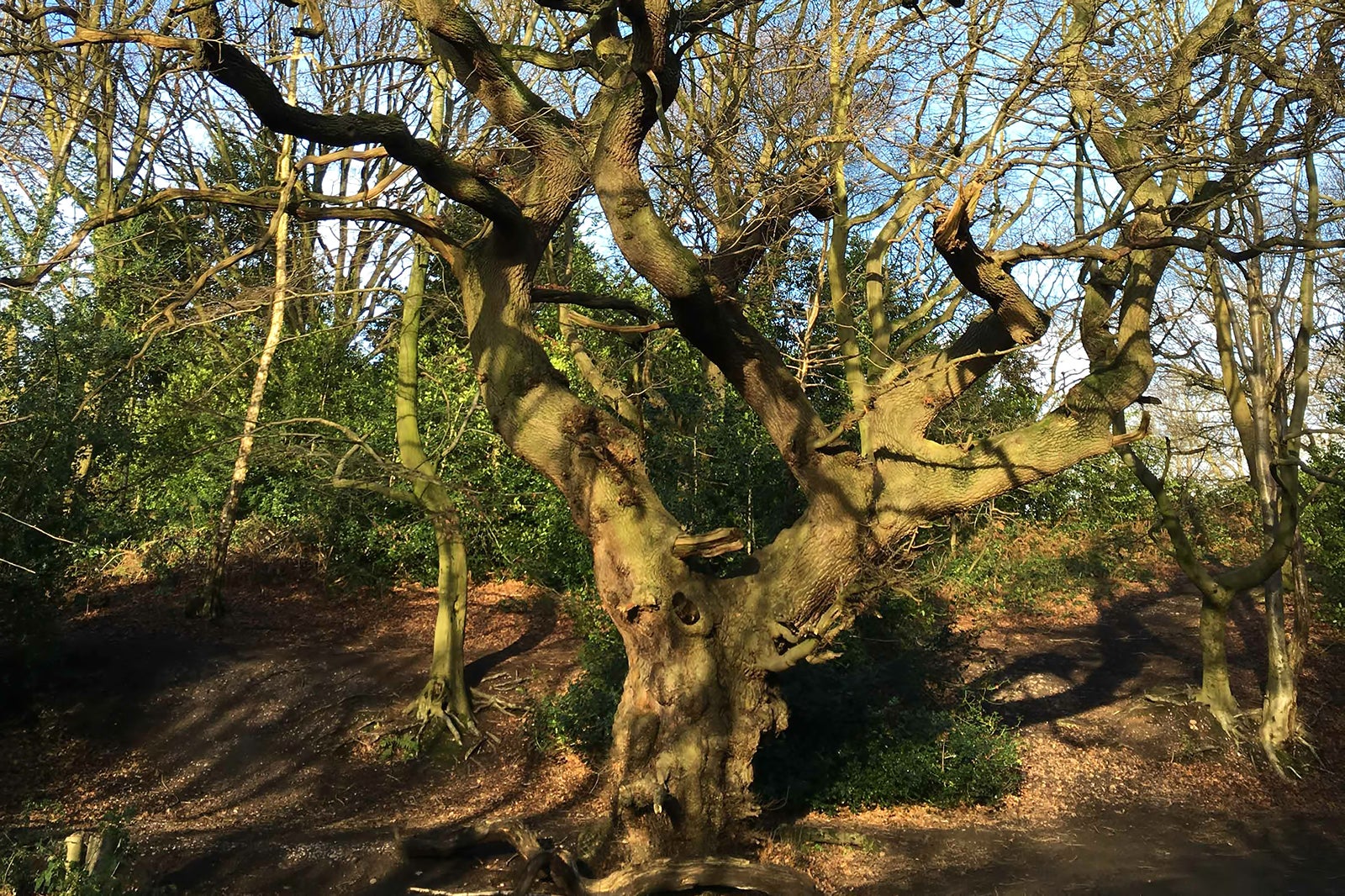 Moseley Bog in Birmingham
Location: Yardley Wood Rd, Moseley, Birmingham B13 9JX, UK
Open: 24/7
Phone: +44 (0)1215 230094
Back to top