Resorts World Arena in Birmingham
See Incredible Performances on a Massive Scale
Resorts World Arena is a popular and spacious performance venue where you'll find all sorts of shows including comedians, dancers, and singers for unparalleled entertainment. With the arena's maximum capacity of 15,685, you can find quite a few big-name performers putting on shows here.
Anybody can find fun at this arena depending on what show you want to see. You'll find events catered towards adults and others that are appropriate for the whole family. Shows typically last for about 2 or 3 hours, though that can vary based on the performance.
Resorts World Arena highlights
One of the most impressive aspects of this arena is that it's set up like a flexible bowl, meaning its size is adjustable depending on the event. The full capacity can be utilised for popular, world-touring musical artists, and you can enjoy more intimate events with a seating capacity of around 5,684 as well.
This arena is also part of the Greener Arenas initiative that strives to maximise sustainability in their operations. They've implemented several strategies to stay green, like recycling most of their disposable materials, offering food and drinks sourced from local suppliers, and having 98% of their packaging being recyclable, biodegradable or compostable.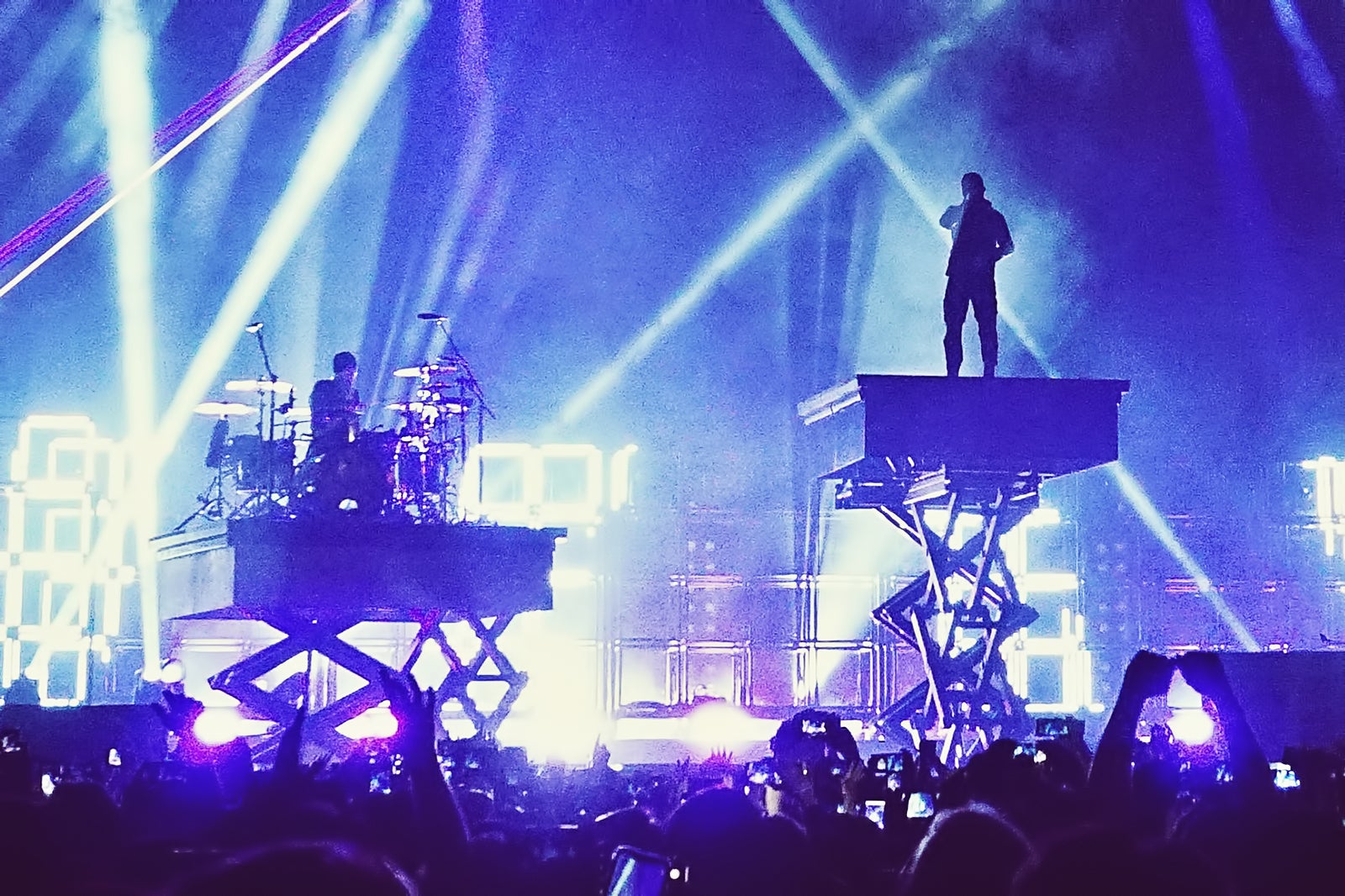 Good to know when visiting Resorts World Arena
Getting to the arena is fairly easy, as you'll find plenty of connections through public transport. If you're looking to drive yourself, you can take advantage of the arena parking and its over 16,000 spaces. You can even choose between express parking and prepaid parking. Several electric vehicle charging points are available as well.
When you visit, you'll find yourself close to Pendigo Lake, which can be a tranquil destination for a lovely stroll. Additionally, you'll find several bars and a cinema for some extra entertainment. Just a few steps north, you can explore The Bear Grylls Adventure activity centre.
Resorts World Arena in Birmingham
Location: Resorts World Arena, Perimeter Rd, Birmingham B40 1NT, UK
Phone: +44 (0)1217 804141
Back to top