Victoria Square is a historic, pedestrianised public square that's the point from which local road-sign distances are measured and that features several important landmarks. The fountain is alluring to visitors, but the statues and buildings are quite inviting as well, especially if you're interested in their fascinating history.
Just about everyone can enjoy a trip to Victoria Square whether they're looking to explore the local history or they merely want to enjoy a lovely stroll in a tranquil environment. Most visitors spend about 30 minutes to an hour here, but there's nothing stopping you from staying longer if you prefer.
Victoria Square in Birmingham - one of the highlights of 10 Best Things to Do in Birmingham (Read all about Birmingham here)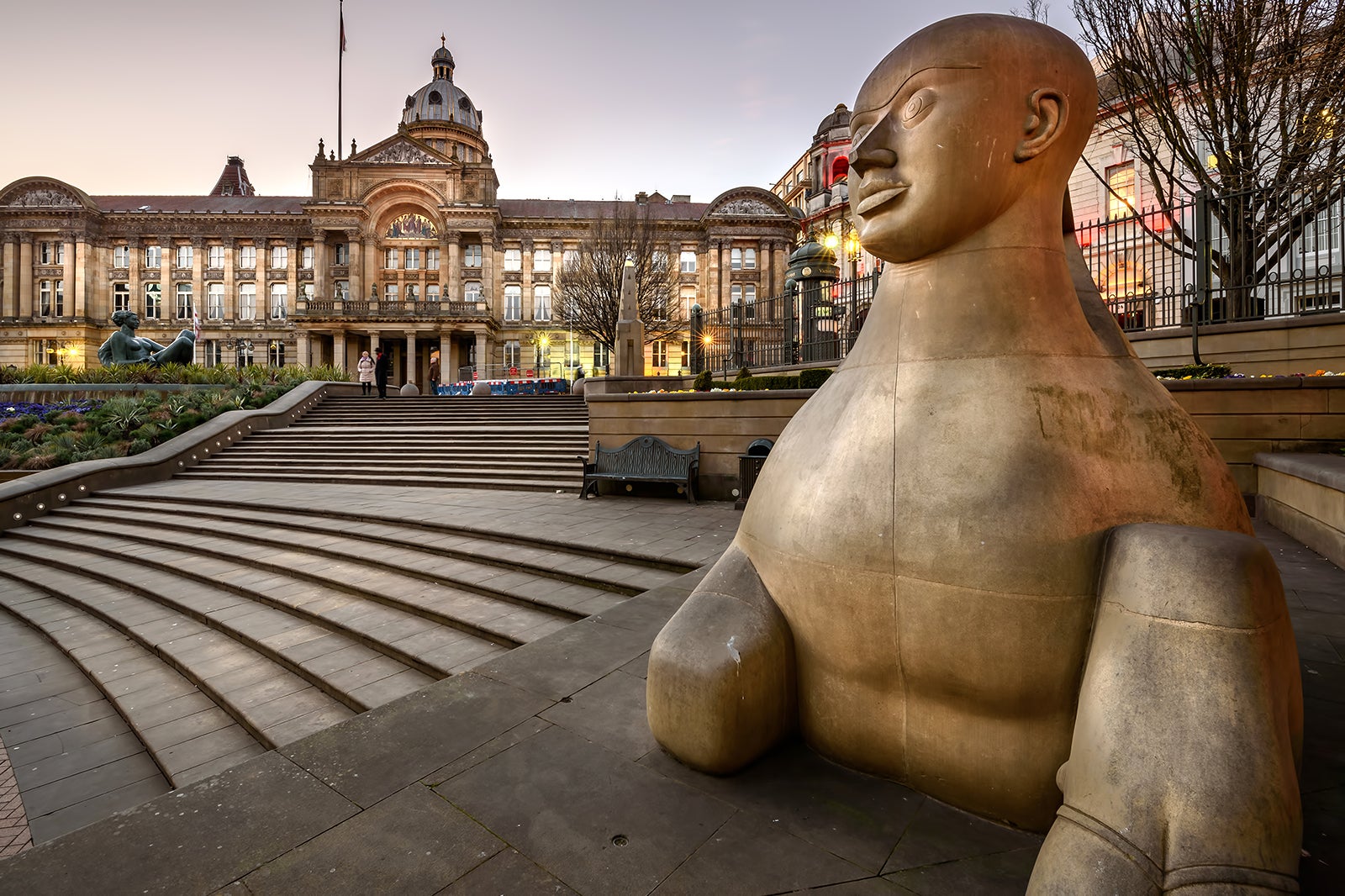 Victoria Square highlights
Among the most popular features of Victoria Square are several impressive artworks. The River is the square's most prominent sculpture and originally functioned as a fountain, although it no longer runs. Instead, it has been filled with plants and flowers that still highlight the beauty of the statue, known by locals as the 'floozie in the jacuzzi'.
Several other statues are present throughout the square with one that actually predates the square. The Queen Victoria statue dates back to 1901 when it was originally cast out of marble by Thomas Brock. Half a century later, however, it was recast by William Bloye in bronze, which it remains today.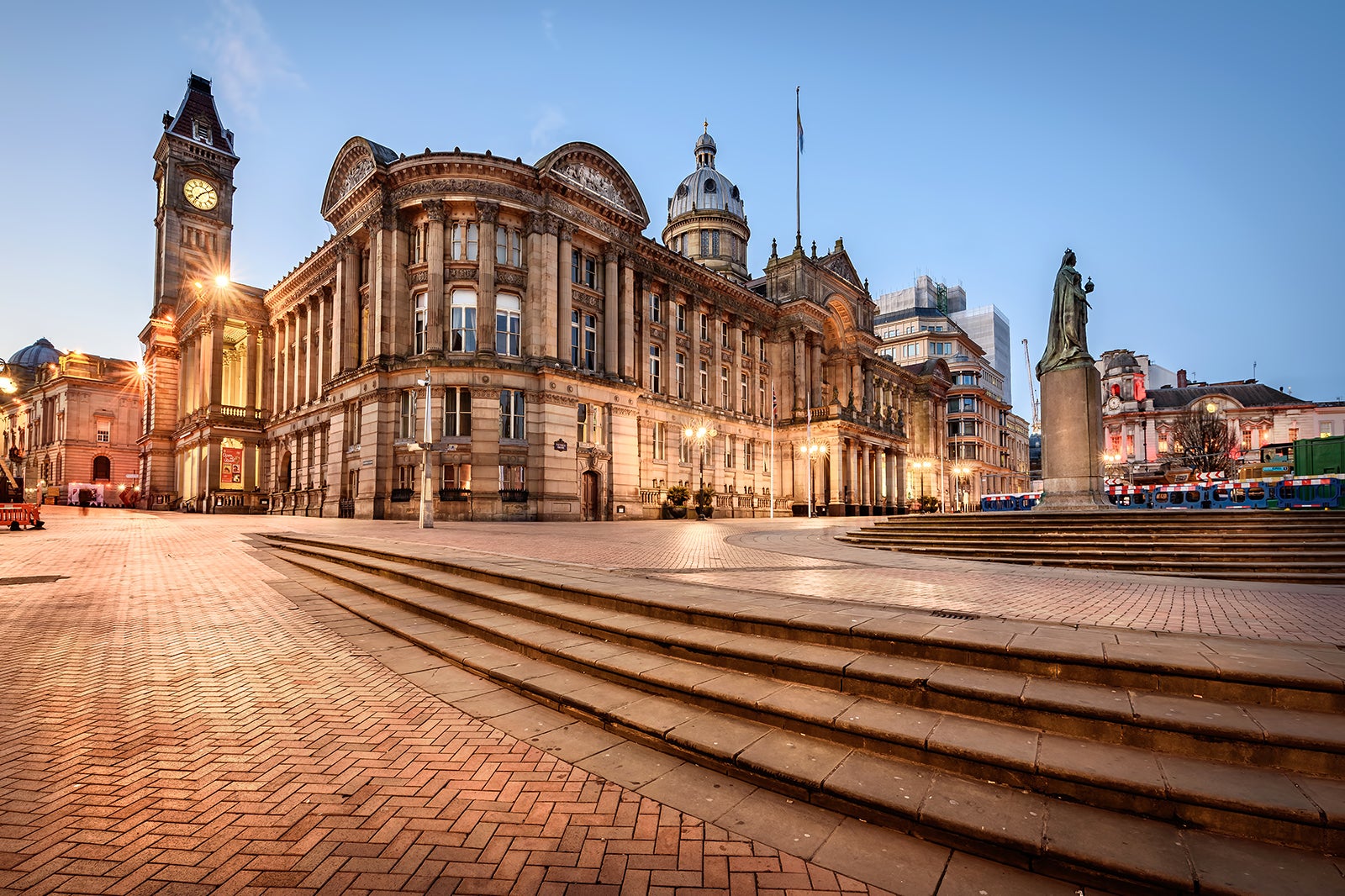 Good to know when visiting Victoria Square
Consider when you want to visit Victoria Square because you'll find certain events held there around the year. When it's Christmas, for example, the square hosts the lively Frankfurt Christmas Market and Craft Fair.
Given the location of Victoria Square, you'll find yourself close to quite a few other attractions around Birmingham. The Town Hall concert venue is literally steps away, and you can also get to the Mailbox with just a short walk to the southwest. Additionally, the square is within walking distance of Birmingham New Street station, so you can easily get all over town by train.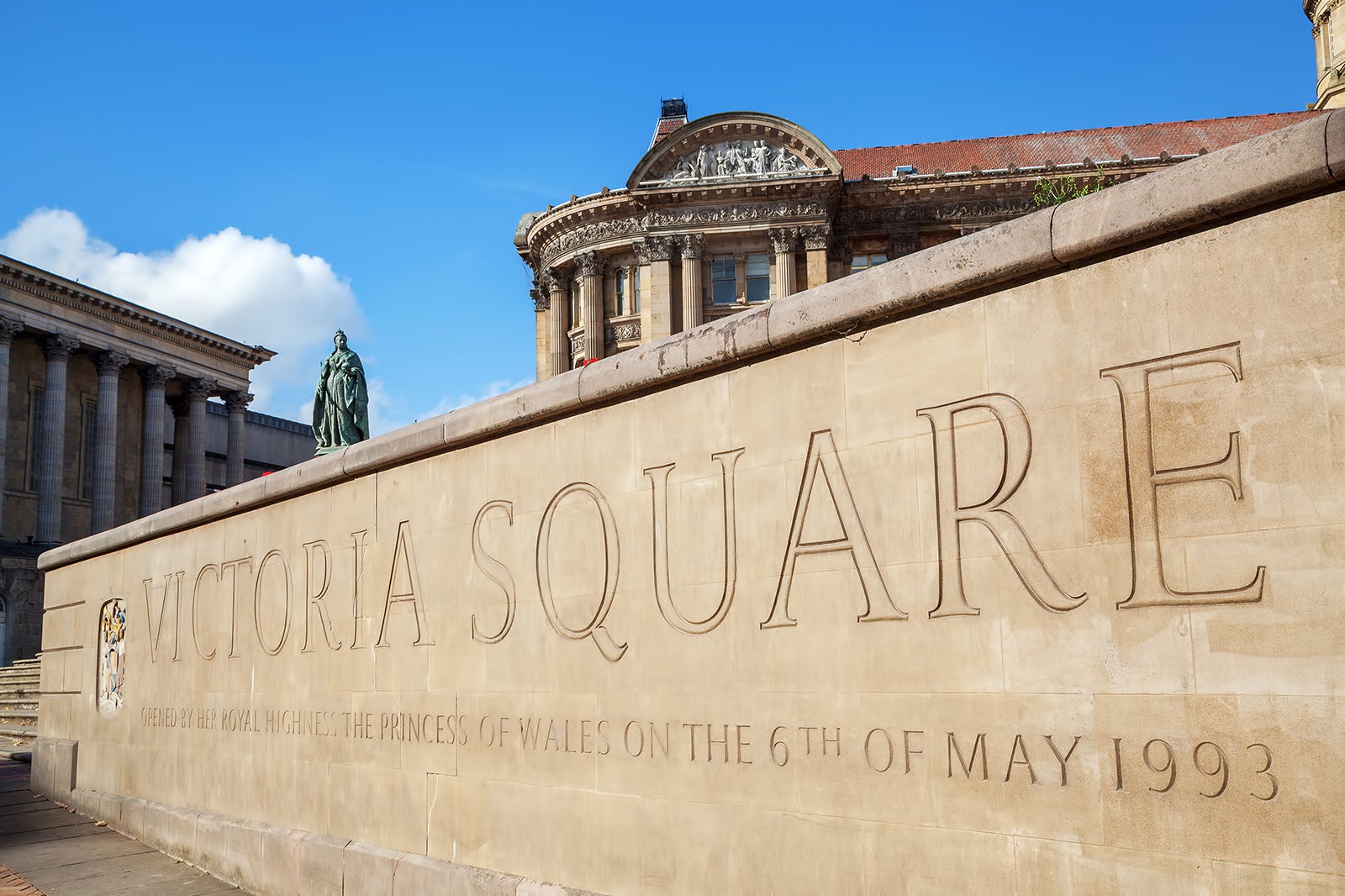 Victoria Square in Birmingham
Back to top