Canal Saint-Martin
Walk the Shores of a Scenic Canal Through a Vibrant, Trendy Neighbourhood
The Canal Saint-Martin stretches for almost 3 miles through one of the most vibrant revitalised neighbourhoods in Paris and empties into the beautiful Seine river. It's a serene and scenic walkway that will allow you to experience quaint sidewalk cafes, independent boutique shops, fine-dining restaurants and all the history, art and cultural scenery you can handle.
The neighbourhood has seen a revitalisation with throngs of younger Parisians moving in during recent years, and it boasts a combination of up-and-coming trends with classic traditions for a truly unique cultural identity. It has inspired classic painters, been featured on TV and in films and even had songs written about it.
Canal Saint-Martin - one of the highlights of 10 Best Things to Do for Couples in Paris and 10 Best Places to Go Shopping in Paris (Read all about Paris here)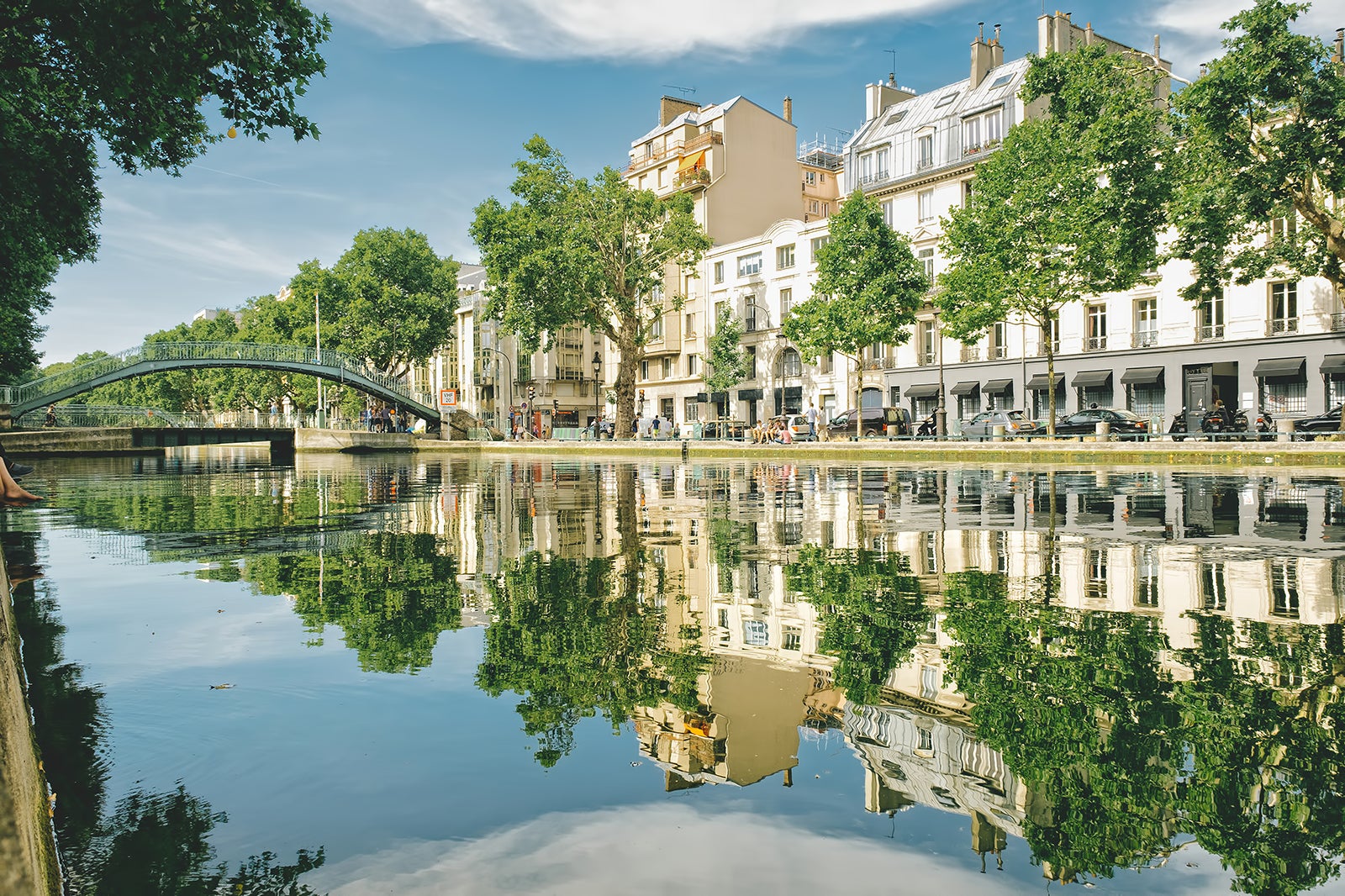 Things to see around the Canal Saint-Martin
Highlights of the Canal Saint-Martin include cultural scenery, historic sites, food markets, restaurants, gardens and shops. A boat tour traverses the canal through a subterraneous passage to allow you to see the underground canal, an eerie and wondrous sight.
Along the shores, you can visit a covered food market dating to 1859, view a famed and historic hotel, walk the vibrant gardens in a city park, head for a popular concert and event venue along the shores that offers a rooftop garden restaurant or spend the day shopping or people-watching at a sidewalk cafe.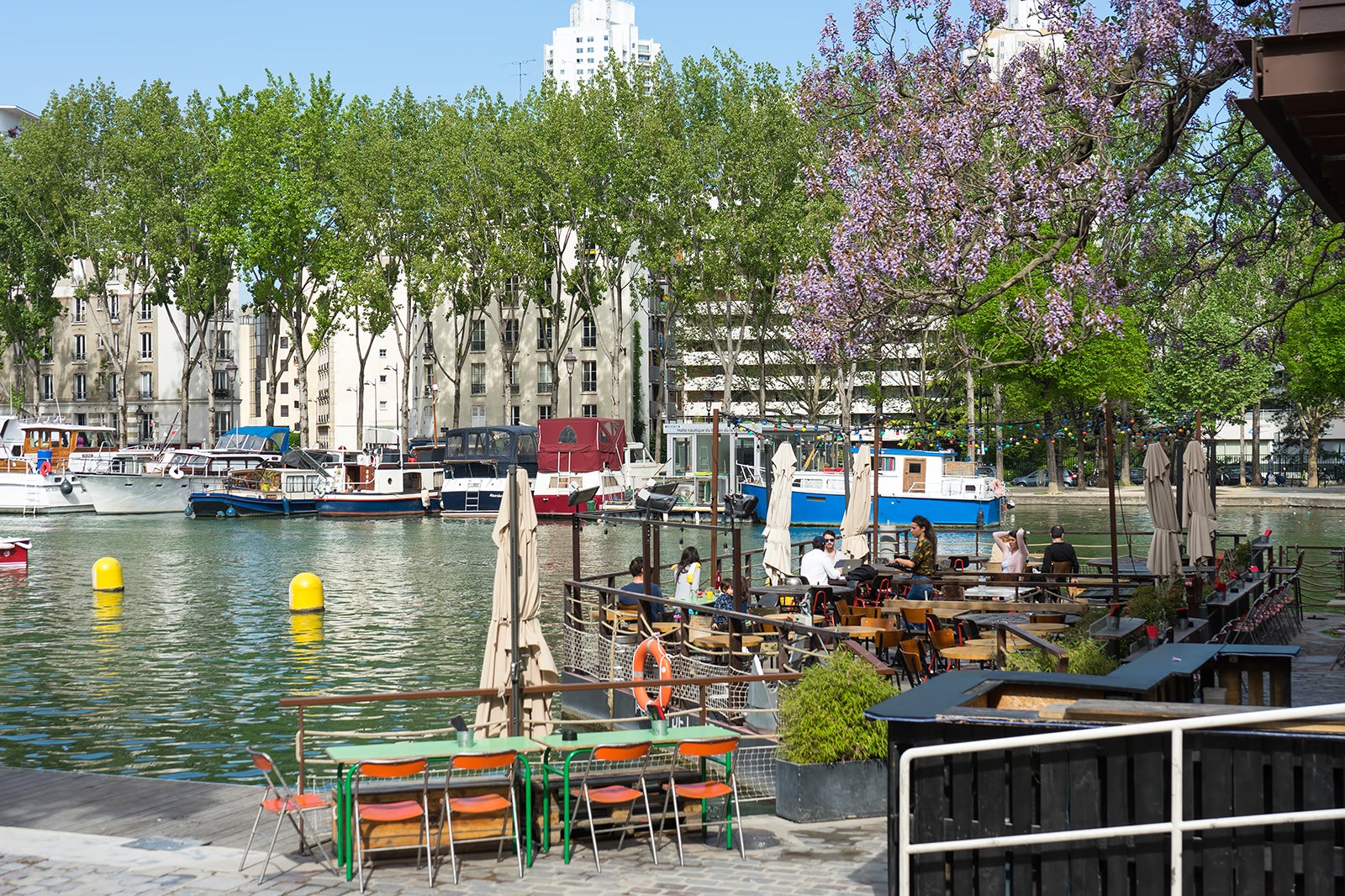 Good things to know about the Canal Saint-Martin
The Canal Saint-Martin is both a canal and a residential neighbourhood about 12 minutes north of the city centre. While the residents are friendly and take great pride in their area of the city, it's important to respect the fact that it's a living neighbourhood. Most of the streets are level and accessible to those with disabilities, but check with individual businesses as needed.
Because it's so lively, it's considered a very safe neighbourhood with people constantly moving about all times of the day. It's also considered one of the more romantic places to go if you're looking for an intimate spot to take that someone special.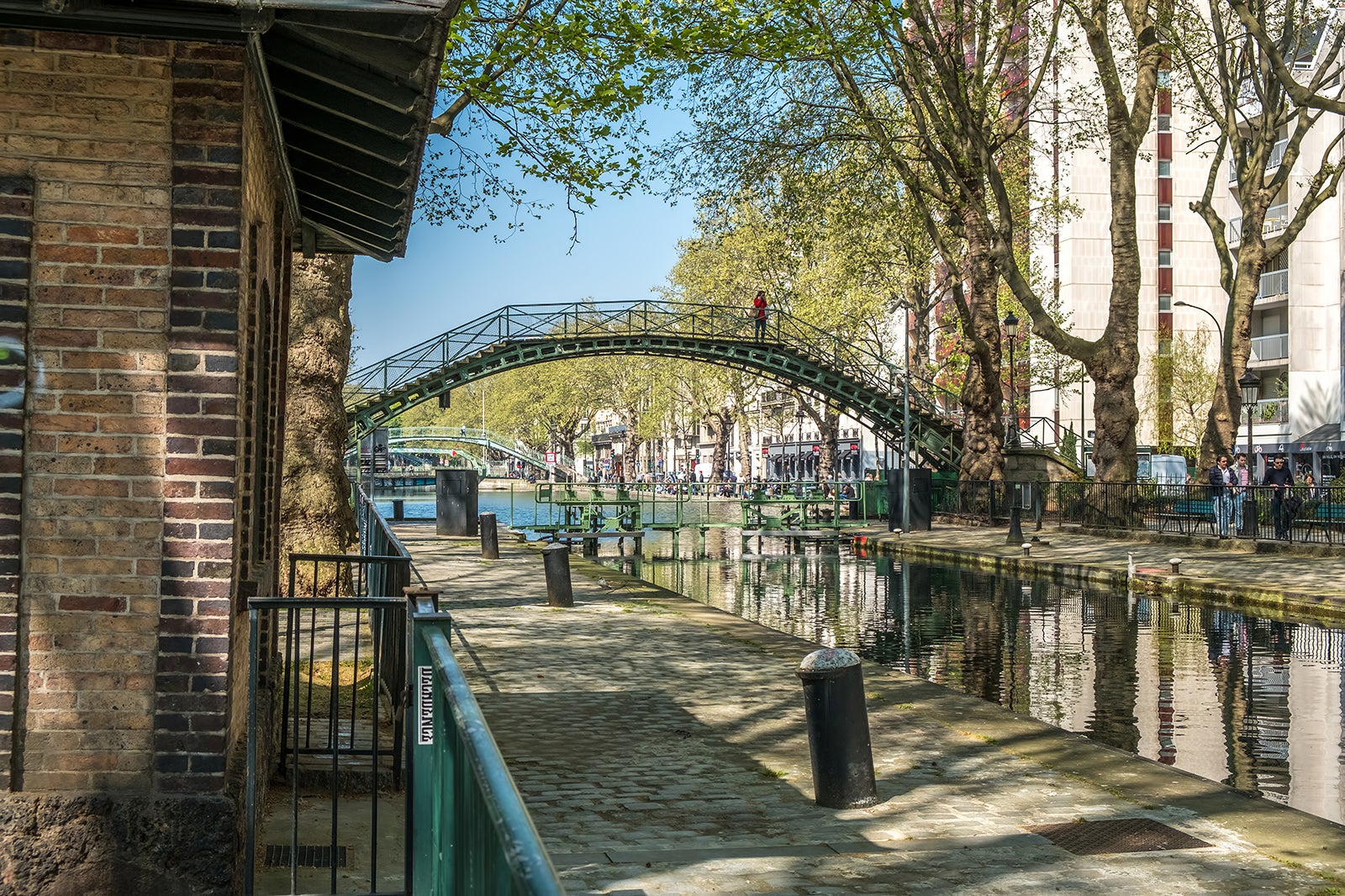 Canal Saint-Martin
Back to top